Nonfiction by Anika, writing as Anne K. Howard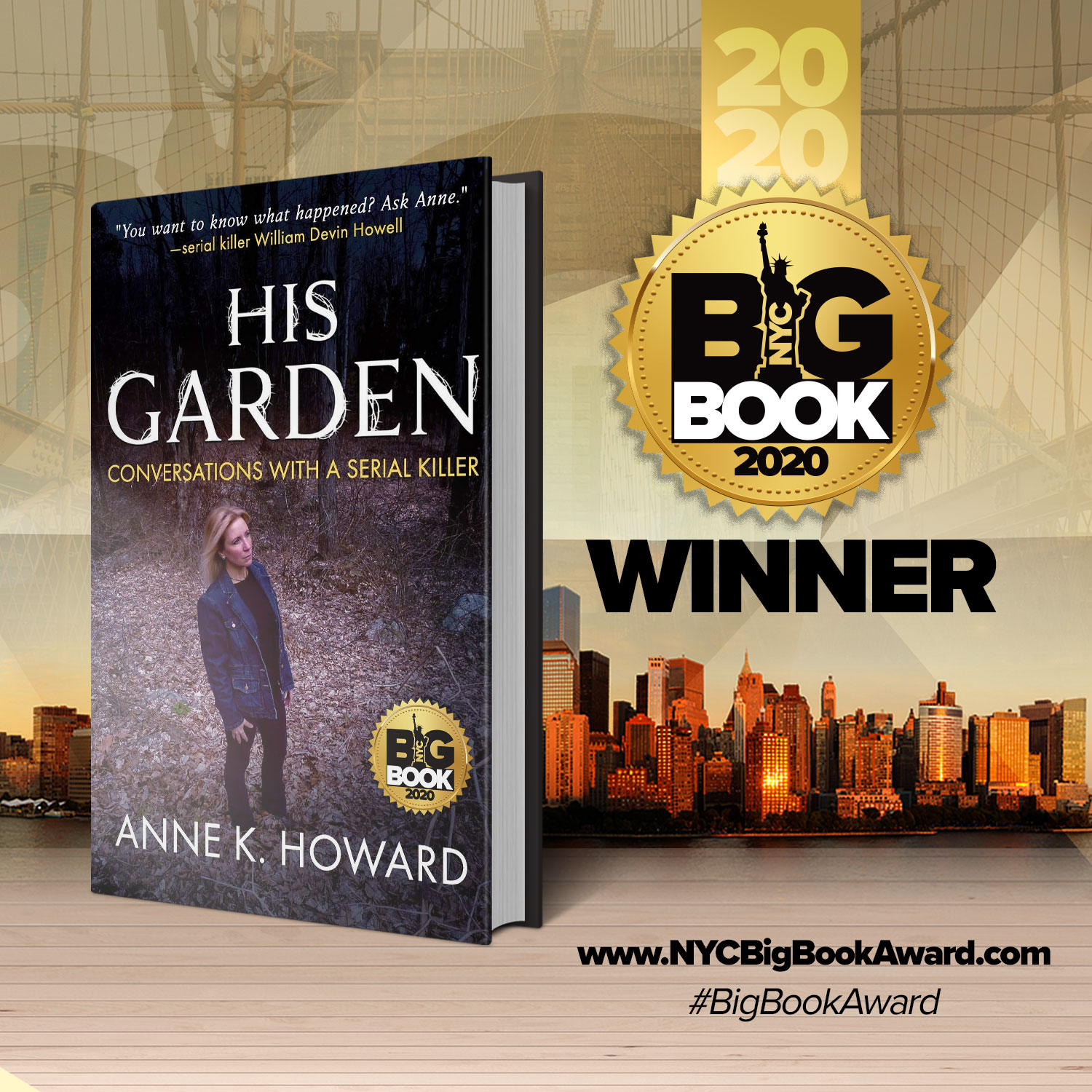 His Garden:
Conversations With A Serial Killer
Winner of the 2020 NYC Big Book Award, 2020 INDEPENDENT PRESS AWARD and 2018 LITERARY EXCELLENCE PENCRAFT AWARD.
​"You want to know what happened? Ask Anne."—serial killer William Devin Howell

A monster was on a killing spree. In just nine months, seven people went missing; all of their bodies eventually discovered in a wooded lot behind a suburban strip mall. But the investigation that led law enforcement to their suspect, William Devin Howell, is only part of the story behind HIS GARDEN: Conversations With A Serial Killer.​
Escape from Mariupol:
A Survivor's True Story
In early 2022, life in the port city of Mariupol, Ukraine was safe and predictable for Adoriana Marik. The 31-year-old tattoo artist loved walking her dog by the seaside and meeting friends at cafes and public gardens. But all that changed on February 24, 2022, when Russian President Vladimir Putin launched his "special military operation." Adoriana was forced to hide in a filthy network of basements and underground tunnels. For more than a month, under deafening round-the-clock bombardment, she huddled with little food or water, and no heat, surrounded by groans from the sick and the smell of death. She decided to escape. ESCAPE FROM MARIUPOL: A Survivor's True Story is the tale of her perilous journey to freedom, an incredible tale of a brave young woman's indomitable will to survive. As told to award-winning author Anne K. Howard, the book is a must-read for those who appreciate tales of extraordinary courage.